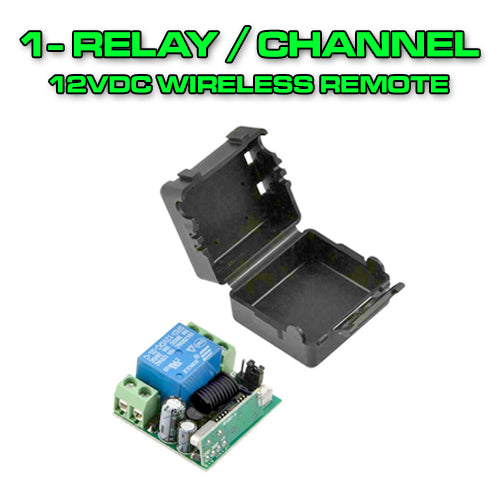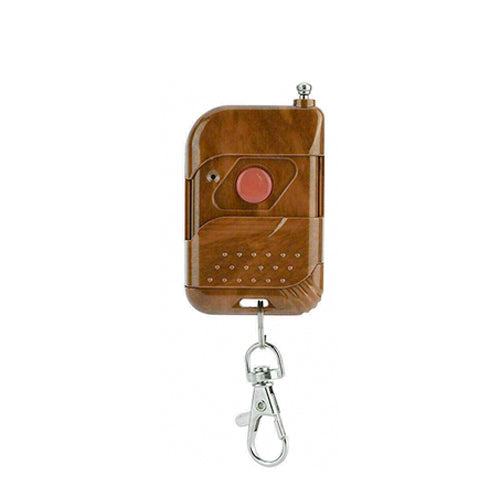 Monster Guts
1-Relay / Channel 12VDC Wireless Remote
Sale price
$26.95 USD
Regular price
$29.95
The new 1-CHANNEL WIRELESS REMOTE + RECEIVER can be used for triggering or turning ON and OFF: Prop Controllers, Media Players, Lights, LEDs, Motors, Audio Players, Air-Cannons / Water Sprayers, Special FX, and much more!

PACKAGE INCLUDES:
1 x Transmitter (with battery and key ring)
1 x Receiver (with the cover)
SPECIFICATIONS:
12V 10A learning code receiver / switch + transmitter / remote control
Relays: 10A / 120V AC, 20A /14V DC
Relays use N.O. / C / N.C. contact terminals
Working Voltage Range of Relay: AC 110-240V or DC 0-28V
High-quality wireless control - easy to use & install
Turn ON or OFF the receiver with transmitter (remote control) from any place within a reliable distance
Wireless signal can pass through walls, floors, and doors (depending on installation environment)
Protective / slidable cover on the remote control with key ring for easy carrying
Plastic snap case cover for receiver and mounting
Fixed coding, stable, and reliable relay control
Operating Voltage: 12VDC
Maximum Load: 10A
Operating Frequency: 315 MHz/433MHZ
Receiver Sensitivity: -100dBm
Adjustable relay output: jog / self-lock via jumper
Receiver size: Approx. 65 x 39 x 11.5mm (without cover)
WORKING / OUTPUT FUNCTION:
Jog: press one button on remote, then release the same button to stop. (need one channel switch and one buttons remote control)
Self-lock: press one button on remote for one time, then press the same button again to stop. (need one channel switch and one buttons remote control)

Note: 1 CH / 2 CH / 4 CH and 1/2/4 buttons wireless remote control. You can choose the jog or self-lock output, press button is on, release button is off, or press button is on press the button again is off.

12V10A WIRELESS REMOTE CONTROL SYSTEM / RECEIVER AND TRANSMITTER:
Output way is adjustable. It can control the motor running in positive and reverse directions directly with the voltage output or can output 2 CH independent switch signal.
Wireless remote control switch is the widely use wireless remote control and uses the mini Processor control relay / prop intelligently.
APPLICATIONS:
Triggering Prop Controllers
Triggering Media Players
Triggering Audio Players
Triggering Air-Cannons / Water Sprayers
Turn motors ON and OFF
Turn LED or 110V lighting ON and OFF
Special FX trigegring
And much more