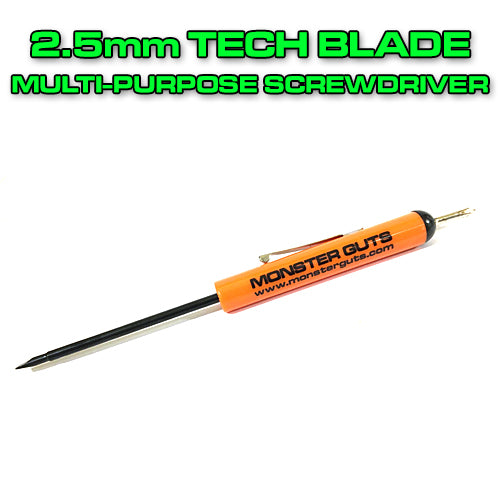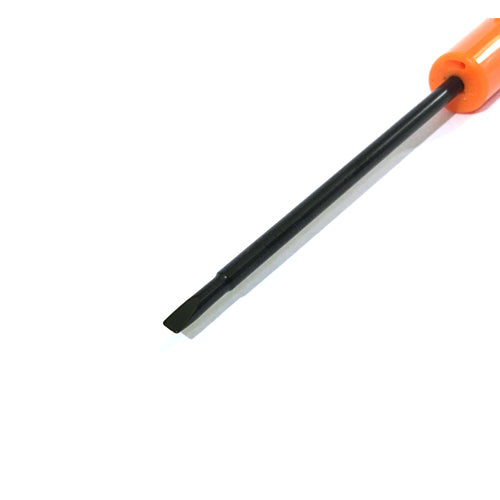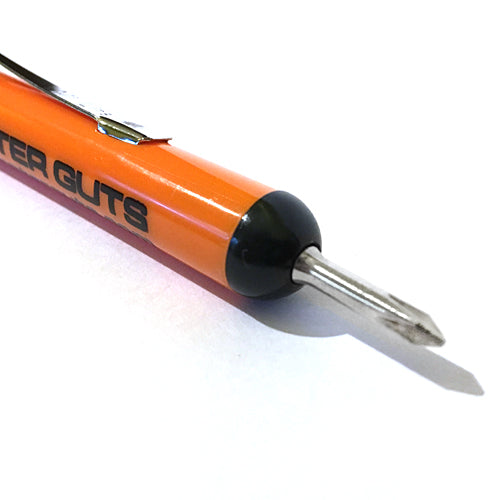 Monster Guts
2.5mm Tech Blade w/ Phillips Top Screwdriver
Sale price
$3.49 USD
Regular price
The Monster Guts 2.5mm Tech Blade is a convenient screwdriver that can be used for multiple purposes. This screwdriver has a precision 2.5 mm blade and a Phillips top cap so you get 2 screw drivers in 1.
Made with high-quality materials, and themed in orange and black 'Halloween' colors, you definitely won't loose this screwdriver in the darkness if you accidentally drop it.
This handy tool is the perfect companion to any of our prop controllers, motor controllers, trigger, relays, and any other product with very small screws.
You will be amazed how many times you will use this multi-purposed and nifty screwdriver.
Body Color: Orange
Cap Color: Black
Size: 6" Length x 1/2" Body
2.5mm Tech Blade (standard)
Phillips Screwdriver Cap