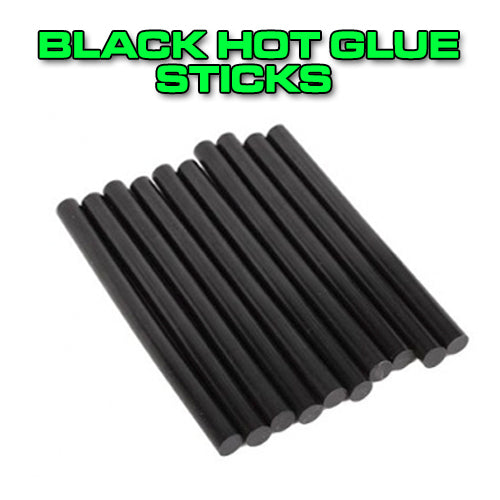 Monster Guts
Black Colored 4" Glue Sticks - 10 Pack
Sale price
$9.95 USD
Regular price
Monster Guts: Black Colored Glue Sticks are 4" long and .28" diameter and can be used in a low or dual temp 7/16 glue gun. When fully cooled / dried, the glue remains slightly pliable, so it won't crack like other traditional hot glue.

The Monster Guts: Black Colored Glue Sticks have hundreds of uses, but most importantly, they are perfect for securing Eye Balls into a skull or head creating the look of "dead tissue" around the eyeball while still holing it securely in place.

Because it is still pliable when cooled, you can "shape" the hot glue around they eyeball, or clean up any areas that didn't come out perfect or got on an area you didn't want it to.
It's also great for filling in joints of repositioned skeletons.

Sold in packs of 10.
 
PRODUCT SPECIFICATIONS

Color :

Black

Shape :

Round

Length:

4" Per Stick

Softening Point :

178°F. (81°C.)

Working Time :

40 seconds

Viscosity / Centipoises :

5,500 @ 380°F. (193°C.) 12,000 @ 356°F. (180°C.)

Temperature of Glue Gun:

High and Low Temperature
---