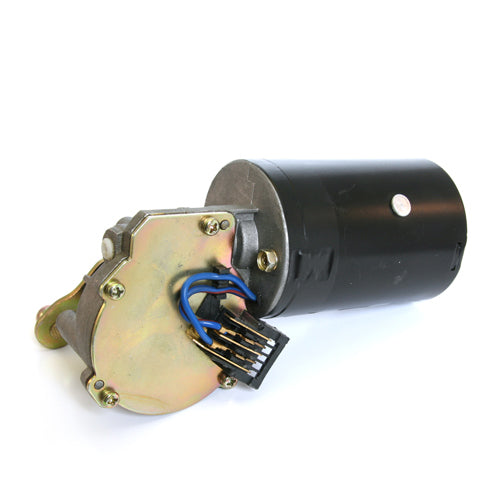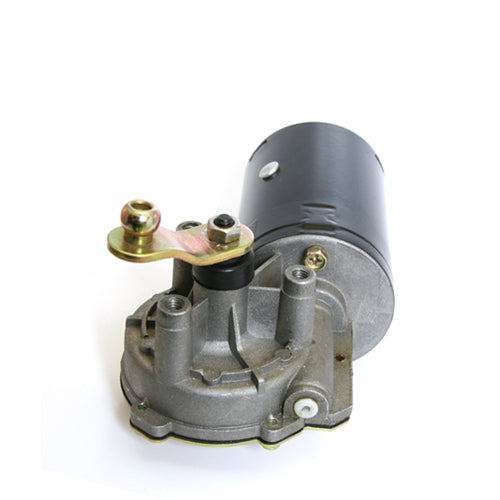 Monster Guts
Premium 2-Speed 12VDC Wiper Motor
Sale price
$26.95 USD
Regular price
What makes OUR Wiper Motors superior to the other? Monster Guts Premium 2-Speed 12VDC Wiper Motors are super-strong with plenty of torque, compact, reliable, and best of all, in-expensive!

Includes: Standard Wiper Arm + Mounting Bolts.
Are you new to prop building? If so, we highly recommend checking out either our Minion Power Pack or our Monster Prop Power Pack. We have taken the guess work out of using wiper motors. No more missing parts or buying stuff that won't work. These kits take seconds to connect and are guaranteed to work right the first time.
TECHNICAL SPECIFICATIONS:
Rated torque: 53 in-lb
Stall torque: 177 in-lb
Unload high speed: 50rpm, 1.5A (12VDC)
Unload low speed: 35rpm, 1.0A (12VDC)
Maximum wattage: 50W/12VDC
Motor noise: <45dB
Spindle/Post thread size: M-6
Spindle rotates 360 degrees
Motor weight: 2.7 lbs
Approx size: 7.25"x4"x3.5"
Wiper Motor Speed (Approximate)

Power Supply

Terminal

Speed

12VDC 5Amps

Low

35 RPM

12VDC 5Amps

High

50 RPM

5VDC 5Amps

Low

15 RPM

5VDC 5Amps

High

20 RPM
DOCUMENTATION AVAILABLE FOR DOWNLOAD:

2-Speed 12VDC Wiper Motor - Basic Wiring Instructions
To assemble wiper arm: one side of wiper arm hole has a slight serrated edge, that goes face down to slot with groves on wiper motor, then lock washer and then nut. Tighten down with a wrench. If you find this configuration loose, try using the lock washer first, then the arm (try to keep it centered), then the nut. Tighten down with a wrench.

Please Note: We highly suggest using the Monster Guts 12v 5a Power Supply. Our power supplies are regulated, grounded, and guaranteed to work with our motors. Not all 12v power supplies work the same.
Making outdoor props? Learn tips and tricks to protect your "guts" from the weather.